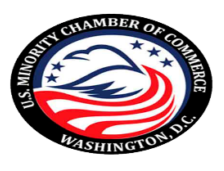 united states minority
chamber of commerce
H-2B Occupations in the United States
Landscaping/Groundskeeping Work (SOC 37–3011)
Workers typically perform a variety of tasks, which may include any combination of the following: sod laying, mowing, trimming, planting, watering, fertilizing, digging, raking, sprinkler installation, and installation of mortarless segmental concrete masonry wall units.
Forest/Conservation Workers (SOC 45–4011)
Includes forester aides, seedling pullers, tree planters, and gatherers of nontimber forestry products such as pine straw.
Amusement/Recreation Attendants (SOC 39–3091)
Perform a variety of attending duties at amusement or recreation facility. May schedule use of recreation facilities, maintain and provide equipment to participants of sporting events or recreational pursuits, or operate amusement concessions and rides.
Maids/Housekeeping Workers Hotel, Hospitals and Banks (SOC 37–2012)
Perform any combination of light cleaning duties to maintain private households or commercial establishments, such as hotels and hospitals, in a clean and orderly manner. Duties may include making beds, replenishing linens, cleaning rooms and halls, and vacuuming.
Meat, Poultry, and Fish Cutters (SOC 51–3022)
Use hands or hand tools to perform routine cutting and trimming of meat, poultry, and seafood.
Construction Laborers (SOC 47–2061)
Perform tasks involving physical labor at construction sites. May operate hand and power tools of all types: air hammers, earth tampers, cement mixers, small mechanical hoists, surveying and measuring equipment, and a variety of other equipment and instruments.
Do I Qualify for an H–2B Visa?
The most essential aspect of qualifying for an H–2B visa is show the INS that your prospective employment in the U.S is temporary or seasonal and is nonagricultural. You also require a suitable background for the job that is offered. The U.S. employer's need for a foreign worker must be "temporary" in the sense that the employment should be for one year or less. In most cases, the job offered is tied to a specific project that requires the services of a foreign employee and that can be completed within a finite time period. Employment involving temporary project management and consulting positions and training positions are typical examples of H–2B jobs.
What is Temporary Labor Certification?
Perhaps the most challenging aspect of the H–2B visa process is what is known as Labor Certification. Basically, to qualify for an H–2B visa, you must satisfy the U.S government that there are no qualified Americans willing or able to hold the position offered by the U.S employer. This involves filing applications to the Department of Labor (DOL) and to the INS. The DOL will require that the U.S. employer advertise for the position to American workers. Only where the employer fails in finding a qualified U.S worker from its advertising efforts, will the temporary labor certification be approved and only then it will be possible for a successful H–2B application.
What is the H–2B Petition?
Once the DOL approves the labor certification, the U.S employer is required to file an I–129 Petition for Non–Immigrant Worker with an INS Service Center with the jurisdiction over the place of employment. After the INS has approved the Petition, the foreign worker can apply for the visa at a U.S Consulate in his or her home country. If the foreign worker is already in the United States, he or she may file in the U.S under certain conditions.
What is the Duration of H–2B Status?
H–2B status is valid for a maximum of three years. After this three–year period has expired, the foreign worker cannot seek to extend or change status, nor can he or she be readmitted to the U.S. under the H and L nonimmigrant classification unless such person has resided and been physically present outside the United States for the immediate prior six months.The H–2B visa is issued in one–year increments with discretionary one year extensions of stay permissible until the total three years of H–2B eligibility has been reached.
For more information: [email protected]
Call us: 786.406–2190 or 202.250–0260
TN Visa for Workers

J-1 Cultural Exchange Visa

H-3 Visa Trainees or Special Education

TN Visa for Management Consultants

O-1 Extraordinary Ability

P-1 Visa Individual or Team Athletes/Entertainment Groups

H-1B Visa Work Permits

R-1 Temporary Nonimmigrant Visa

H-2B Visa Work Permits

H-2A Temporary Agricultural Worker

L-1 Business Expansion
PERMANENT WORKER VISA PREFERENCE CATEGORIES
Preferences General Description
First Preference EB–1
This preference is reserved for people of extraordinary ability in the sciences, arts, education, business, or athletics; outstanding professors or researchers; and multinational executives and managers. Labor Certification: No
Second Preference EB–2
This preference is reserved for people who are members of the professions holding advanced degrees or for persons with exceptional ability in the arts, sciences, or business. Yes, unless the applicant can obtain a national interest waiver. Labor Certification: YES
Third Preference EB–3
This preference is reserved for professionals, skilled workers, and other workers. (See Third Preference EB–3 page for further definition of these job classifications.) Labor Certification: Yes
Fourth Preference EB–4
This preference is reserved for "special immigrants," which includes certain religious workers, employees of U.S. foreign service posts, retired employees of international organizations, noncitizen minors who are wards of courts in the United States, and other classes of noncitizens. Labor Certification: No
Fifth Preference EB–5
This preference is reserved for business investors who invest $1.8 million or $900,000 (if the investment is made in a targeted employment area) in a new commercial enterprise that employs at least 10 full–time U.S. workers.
Labor Certification No